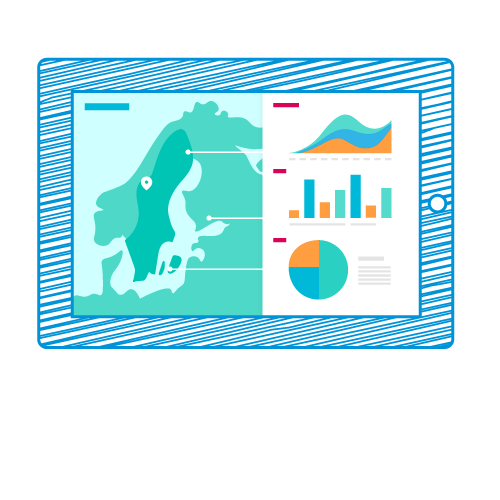 Our customised analyses describe the market's driving forces, size, structure and development. The information can for example be divided into segments, customer type and distribution channels.
We offer knowledge about the entire value chain, from material consumption and distribution flows to performance steps.
We cover everything from detailed information at post code level to assessments of the entire European market or parts thereof.
Over the years, Prognoscentret has created an extensive and unique database which we combine with external data sources to develop high quality analyses.
We quality assure and develop our sampling and analysis methods and we are also responsible for the majority of industry-specific collections of statistics.
Our employees are macroeconomists, civil economists, social scientists, engineers and statisticians who use interdisciplinary analyses to create unique results.
In our market analyses we handle large data sets that often combine primary data with other types of available data that is relevant to the issue. We have a great understanding of statistics, extensive experience of collecting and analysing documents and in-depth knowledge of available secondary data. All of this makes us a reliable partner for important decision making in your organisation.