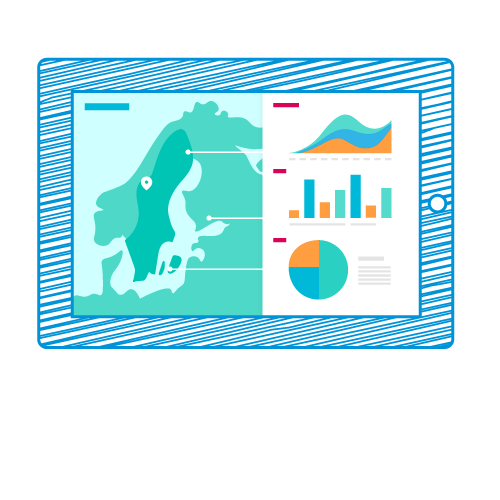 Our research describes individuals' attitudes, goals and needs in order to understand how people act and how they are influenced in different situations. Based on this knowledge, you can predict how your customers will react to different products, services and concepts. This gives you a basis on which to design effective marketing activities and implement customer-oriented product development.
On each occasion, we will address your issue with the method that offers you the best basis for decision.
We have great experience in a variety of analysis and research methods, ranging from interviews to quantitative measurements. In combination with our expertise in the construction and property industries, this means we can draw far-reaching conclusions tailored to your business.
The combination of continuous market data collection and customer surveys provide us with a unique possibility to deliver high quality analyses. In order to collect the correct data, we help you to identify which knowledge you need before formulating relevant and comprehensive research questions.
We use both online panels and specific target groups, such as a company's customers, prospective buyers, or stakeholders.