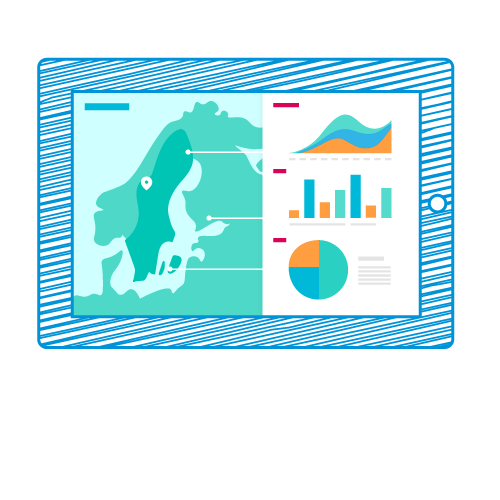 We map companies' or organisations' performance. Furthermore – to enable improvements, we explain the link between different company functions and the objectives to be achieved. This creates conditions for optimising resources
We also provide benchmark opportunities through, for example, industry indices. All of this is undertaken in order to ensure the best possible evaluation of your organisation.
Where possible, we use established research methods. One advantage of this is the amount of available material open for comparison. It also allows us to benefit from the research undertaken by others and enables us to further develop our measurements from that.
On other occasions, we custom-design surveys for specific needs and preferences.
We undertake comprehensive surveys as well as targeted surveys. The information we base our results on is customised according to the customer's needs. In some cases, we use online panels. In other cases we use specific audiences, such as a company's customers, prospective buyers or stakeholders.